Vasectomy Cost
What you need to know
The cost of No-Scalpel Vasectomy with Dr Simon is based on the fee recommended by the Australian Medical Association.
Initial Consultation
If you have a valid Medicare card the initial consultation will be bulk billed. If you do not have a Medicare card the fee is $84 for the first consultation.
Your Vasectomy Booking
We require a $100 booking fee to secure your appointment with the balance of $600 payable on the day of your vasectomy procedure. If your bank account is connected to Medicare, we will submit your Medicare rebate claim on the day.  If you cancel with more than 24 hours notice, your booking fee is refundable.
If you do not have a valid Medicare card you will pay $700 total with no Medicare rebate. International students or visitor may be able to claim a portion back from your insurer.
| | |
| --- | --- |
| Vasectomy Fee | $700 |
| Less Medicare Rebate | $214 |
| Out of Pocket Cost | $486 |
Cost of Vasectomy 3-month follow up test
Three months after your vasectomy with the no-scalpel technique, you will need to complete a follow-up semen test. This is an essential step to confirm successful outcome of the vasectomy procedure. A semen analysis will be conducted to confirm the vasectomy procedure has resulted in zero active sperm.
4cyte Pathology in Kew is local pathology clinic you can attend for your follow-up test. This clinic bulk-bills which means there is no out of pocket cost. Other pathology companies in Melbourne may charge a gap fee for the follow-up test.
Frequently Asked Questions
If you are a current Medicare card holder, you will pay approximately $486 after your Medicare fee is rebated.
As of July 2023 the Medicare rebate for vasectomy is $214. Medicare revise their fees on an annual basis.
The fee for non-Medicare card holders is $650. International students may be able to claim a portion of this amount from their insurer.
A $100 deposit is payable to secure your booking with Dr Simon. The balance of your vasectomy fees are payable on the day of your procedure.
You do not need a referral from a doctor although it is advised to discuss the procedure with your GP or Dr Simon prior to booking so you fully understand the procedure and risks.
There is an out of pocket fee for vasectomy. A Medicare rebate is available although the procedure is not bulk- billed.
There is an out of pocket fee for vasectomy. A Medicare rebate is available although the procedure is not bulk- billed.
Comparison of vasectomy cost vs tubal ligation
Vasectomy is carried out under local anaesthetic and is a permanent method of contraception. Vasectomy will not affect sexual function and sexual activity can usually be resumed 1 week after the procedure. Although contraception is necessary after the procedure until the 3 month follow up test confirms zero active sperm.
If you are weighing up vasectomy (male sterilisation) vs tubal ligation (female sterilisation) and considering cost as a factor in your decision, vasectomy is a less expensive procedure.
While tubal ligation for women (getting tubes tied) is also an effective form of contraception, the procedure requires general anaesthetic and is surgically complex. In comparison, no scalpel vasectomy requires local anaesthetic and is considered minimally invasive.
Your vasectomy costs from start to finish
Vasectomy means you can enjoy hassle-free, worry-free sex. We're here to take care of you throughout the vasectomy process.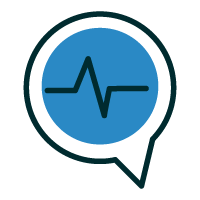 You should feel well-informed to make the right decision for you and your family. This initial consultation is bulk-billed for Medicare card holders.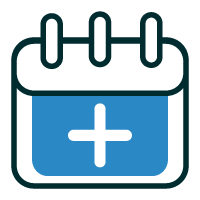 If you decide to book a procedure, our friendly reception team will help you choose a date. A deposit is required to secure your booking.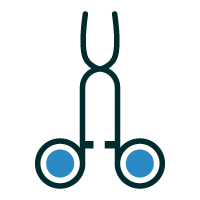 Dr Simon and the team will ensure you are comfortable and well-cared for on your procedure day. The balance of your vasectomy fee is payable prior to your procedure.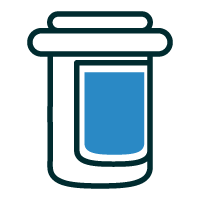 3 months after vasectomy get your follow-up test to confirm you are sterile and can have worry-free sex! If you use 4cyte pathology, your test is bulk-billed.