Permanent, Effective & Affordable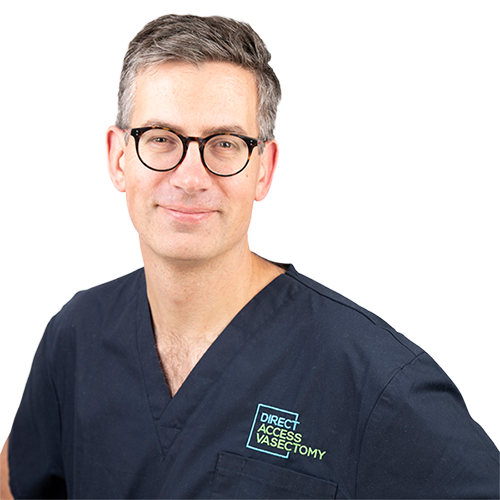 Melbourne partners can enjoy hassle-free sex without having to buy contraception on a regular basis.
The no-scalpel technique has a 99.85% success rate once the 3-month follow up test confirms there are no sperm in semen.
A Medicare rebate is available and our focused vasectomy clinic is less expensive than other vasectomy options.
Dr Simon is a has been offering the Li No-Scalpel Vasectomy technique since 2006. As a GP with a special interest in sexual health medicine he wanted to be able to offer patients a hassle-free contraception method. Scalpel-free vasectomy is a more precise and delicate option than incision vasectomy, and offers typically faster recovery times.
Vasectomy at Direct Access Vasectomy in Melbourne takes approximately 20-30 minutes. Here's the typical steps in the no-scalpel vasectomy procedure:
A local anaesthetic is injected into the area using a fine needle. A tiny hole is made in the scrotum.
The vas deferens is divided and the testicular end of the tube is left open to help prevent congestion in the testis. A tiny layer of tissue is placed between the two ends of the vas to stop them re-joining.
The same procedure is performed on the other side but through the same hole. The skin edge is clipped together without stitches and a dressing is applied to keep the area clean and dry.
You will rest for 24 hours and can return to sex and physical activities within a few days. You will need to use back-up contraception until your follow-up test 3 months after your vasectomy procedure.
Frequently Asked Questions
If you are a current Medicare card holder, you will pay approximately $481.65 after your Medicare fee is rebated.
You do not need a referral from a doctor although it is advised to discuss the procedure with your GP or Dr Simon prior to booking so you fully understand the procedure and risks.
It takes approximately 20-30 minutes for the procedure, although most patients are at our clinic for 45 minutes in total. 
If you have a physical job that requires lifting, stretching or physical exertion, you will need to take a week off work or do light duties for 1 week. If you have a desk job you can usually return 1-2 days after your procedure.
Before booking a vasectomy you need to be completely sure you don't want to have any more children in the future. The no scalpel method involves dividing the vas deferens (sperm carrying tubes) in the scrotum. While vasectomy reversals are possible, it's best to have the mindset that the vasectomy procedure is permanent. Vasectomy reversal is expensive and usually not covered by health insurance.
The no scalpel open ended method does not require stitches. The incision site is very small and can heal without them. It is very important to keep your dressing in place and dry for the first 48 hours.
We recommend no sex or ejaculation for 7 days after the procedure. Remember that it takes a number of ejaculations to empty the tubes completely of sperm so you must use another method of contraception (condom or female contraception) until your 3-month follow up test confirms you are sterile.
For some men and their partners, not having children is their wish and firm decision. Medicine historically has been paternalistic about this and not offered sterilisation to men or women who did not have children. We are stepping away from this thankfully.
I do offer vasectomy to men who have not had children. I do not offer vasectomy to men under the age of 25 though.
I respect that these men know their own mind however we know from follow up studies that reversal requests and regret are higher for this group. My medical indemnity insurance does not permit me to offer vasectomy to men under 25.
For men over the age of 25years who have considered their wishes for children and consistently know they will not want children, vasectomy can be a great option. Ensure you know that reversal procedures are not guaranteed and have a significant cost ($15,000 as a private procedure).
When counselling child-free men I make sure to mention these issues and to raise the idea of sperm freezing in case their mind changes or a future partner desires children.
Your booking from start to finish
Vasectomy means you can enjoy hassle-free, worry-free sex. We're here to take care of you throughout the vasectomy process.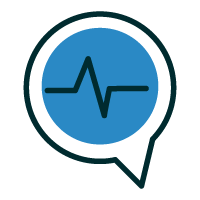 You should feel well-informed to make the right decision for you and your family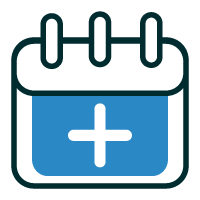 If you decide to book a procedure, our friendly reception team will help you choose a date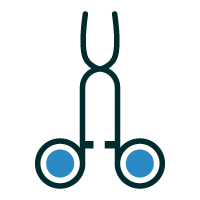 Dr Simon and the team will ensure you are comfortable and well-cared for on your procedure day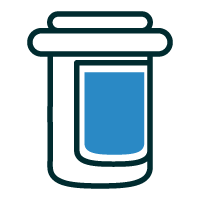 3 months after vasectomy get your follow-up test to confirm you are sterile and can have worry-free sex!