Permanent, Effective & Affordable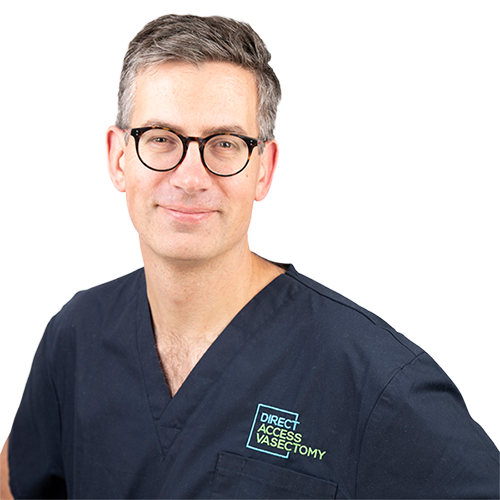 Melbourne partners can enjoy hassle-free sex without having to buy contraception on a regular basis.
The no-scalpel technique has a 99.85% success rate once the 3-month follow up test confirms there are no sperm in semen.
A Medicare rebate is available and our focused vasectomy clinic is less expensive than other vasectomy options.
Dr Simon is a has been offering the Li No-Scalpel Vasectomy technique since 2006. As a GP with a special interest in sexual health medicine he wanted to be able to offer patients a hassle-free contraception method. Scalpel-free vasectomy is a more precise and delicate option than incision vasectomy, and offers typically faster recovery times.
Vasectomy at Direct Access Vasectomy in Melbourne takes approximately 20-30 minutes. Here's the typical steps in the no-scalpel vasectomy procedure:
A local anaesthetic is injected into the area using a fine needle. A tiny hole is made in the scrotum.
The vas deferens is divided and the testicular end of the tube is left open to help prevent congestion in the testis. A tiny layer of tissue is placed between the two ends of the vas to stop them re-joining.
The same procedure is performed on the other side but through the same hole. The skin edge is clipped together without stitches and a dressing is applied to keep the area clean and dry.
You will rest for 24 hours and can return to sex and physical activities within a few days. You will need to use back-up contraception until your follow-up test 3 months after your vasectomy procedure.
Frequently Asked Questions
If you are a current Medicare card holder, you will pay approximately $481.65 after your Medicare fee is rebated.
Your booking from start to finish
Vasectomy means you can enjoy hassle-free, worry-free sex. We're here to take care of you throughout the vasectomy process.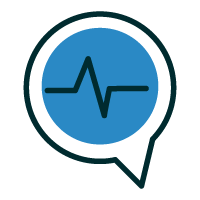 You should feel well-informed to make the right decision for you and your family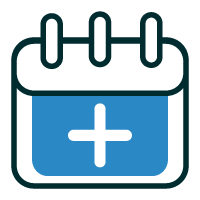 If you decide to book a procedure, our friendly reception team will help you choose a date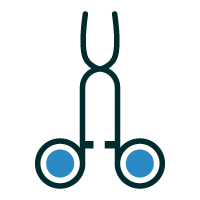 Dr Simon and the team will ensure you are comfortable and well-cared for on your procedure day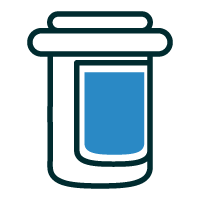 3 months after vasectomy get your follow-up test to confirm you are sterile and can have worry-free sex!